Winemaking at Summit Lake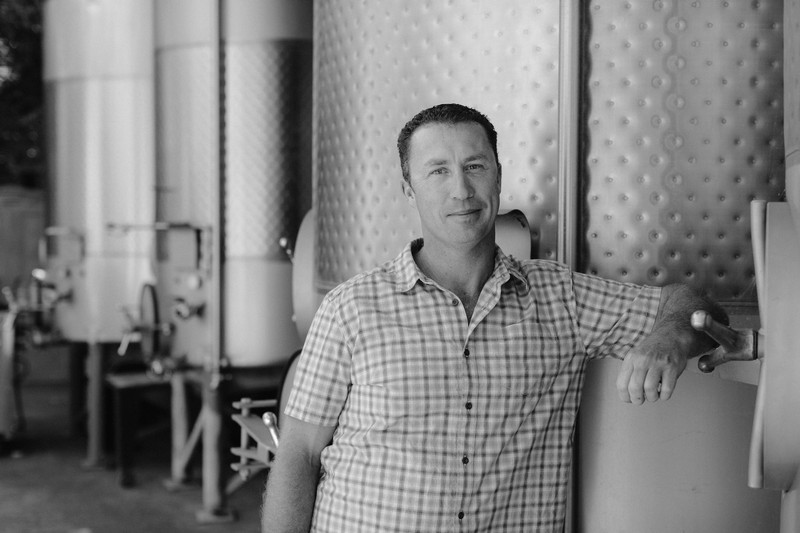 Brian Brakesman took over the family winemaking responsibilities full time in 2009.
Every winemaker can wax poetic about their own unique winemaking philosophy, but for me, my job is simple: to make the best possible wine with the fruit nature provides each vintage. Howell Mountain is celebrated for producing big, structured, and concentrated wines that are made to age, yet at the same time, I believe in seizing the moment when it strikes. We don't always have the desire or patience to wait 10, 20, or 30 years to open a special bottle, and so my goal is to make sure our wines are approachable and delicious even in their youth.
To do this, I place my focus on tannin management and fruit preservation. I run slower, cooler, and longer fermentations in order to extract all of the beautiful nuances from our grapes, resulting in wines that are rounder, richer, and balanced. These wines can certainly stand the test of time and mature in your cellar for decades to come, but they're also ready to be enjoyed after just a few years of rest.
How do I know I've done my job? If you take one sip of Summit Lakes wine, and then another, before setting your glass back down.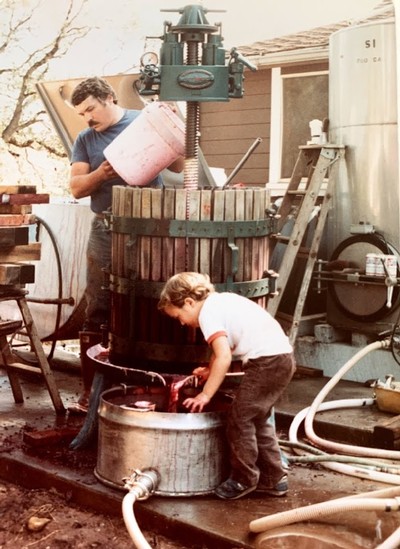 Bob and Danny on the cement slab behind the house in 1983